Why us
A vast amount of misinformation surrounds the new compliance standards in Ontario and the rules are changing. That's where YESS comes in. YESS knows the industry. YESS wants you to understand your individual producer responsibility (IPR) program and how you can integrate it into your business. We want you to be satisfied with the service and solutions tailored to fit your needs and budget provided by our "PRO" as you navigate the IPR requirements.  YESS will do its job by ensuring your business meets or exceeds its obligations.
What we do
YESS will provide you with the services your company needs to meet its environmental compliance requirements. YESS encompasses collection/hauling, processing and reporting, enabling you to focus on what you do best. In fact, our overall assessment of your organization will provide you with a comprehensive quotation based on service and efficiency.
How we do it
With years of experience around regulations and compliance, YESS knows how important the new framework of the compliance regulation process can be for your company. YESS takes away the stress by assessing your individual needs and requirements, then offering you an efficient and effective solution. YESS takes care of reporting, offers management of a full circular economy producer program and helps you meet all your individual producer responsibility requirements.
Download the YESS producer information booklet



Who we are
YESS is made up of industry professionals who have compiled vast amounts of knowledge from working in the dynamic world of compliance and stewardship. We are aware of the challenges, processes and service providers available and we are ready to assist you with the best compliance program to fit your needs.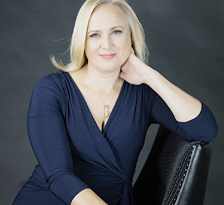 Meet our President
Sarah Webb was a Director with Ontario Tire Program (OTS) for 8 years and was on the Tire Recycling Industry Council of Alberta for 4 years. So yes, she knows tires, but that's not all. After working at Canadian Tire Corporation for 12 years as Manager for Product & Environmental Stewardship programs – and managing over 88 programs – she is a leading expert on the ever-changing compliance needs of a vast ecosystem of products.