Who we are
YESS is made up of industry professionals that have compiled vast amounts of knowledge from working in the dynamic world of compliance and stewardship. We are aware of the challenges, processes and service providers available and we are ready to assist you with the best compliance program to fit your needs.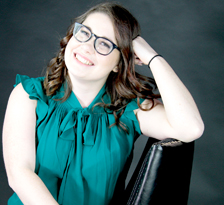 Megan Chivers, Program Coordinator
Megan developed waste source separating information and training programs at Seneca College and assisted in organizing Seneca's first Sustainability Fair in 2017. At Canadian Tire Corporation, she assessed and applied environmental fees on new products for all Canadian Tire programs nationwide. She also transitioned all existing fees into a new platform.